---
Intermec Printer Repair
| | |
| --- | --- |
| | We know how important your Intermec printer is to your business! That's why we offer faster response times all backed by an industry's best Service Guarantee! |


"If your product is unrepairable, you don't pay!"

Flat-Rate No-Risk Depot Repair

"Easily Ship Your Printer to Us!"

Low Flat-Fee on All Repairs
"No-Fee" Guarantee
Speedy 2-3 Day Turnaraound
60 Day Guarantee on Repairs

What happens when you contact us?

You'll talk to a knowledgable Service Manager right away.
We'll schedule the service call right over the phone!
(No printing out forms and faxing that wastes your time!)
We'll send you labels to easily ship your printers to us.

Request Service Now
---
---
Our Intermec printer repair includes all the popular types and models of Intermec printers like label printers, label barcode printers, and card printers. Here are some of the brands we repair:

Intermec thermal printers, barcode scanners and data terminal product models we repair
2481, 6400, 9430, 9440, 9445, 2410A, 2415A, 2430A, 2435A, 2475A, 5055A / 5055B, 600A, 6220A, 6400A / 6400B / 6400C, 710A, 720A, 730A / 730B, 740A / 740B, 741A / 741B / 741D , 741G, 750A / 750B, 751A / 751B / 751G / 751H, 760A / 760B, 761A / 761B, 9430E, 9440A / 9440B / 9440C, 9440D / 9440E, 9440N / 9440T, 9445A / 9445C, 9445D / 9445E, 9450B, CK30AA / CK30AB / CK30AC, CK30BA / CK30BB / CK30BC, CK30CA / CK30CB, CK31CA / CK31CB, CK61A / CK61B / CK61G, CK61ex, CN2A / CN2B / CN2G, CV60, J2010, J2010A / J2010B, J2010C /, J2010D, J2020, J2020A / J2020B, J2020C / J2020D, J2050A / J2050D, JBD2020A / JBD2020B, JG2010D / JG2010E, JG2020A / JG2020D, JG2020E, JG2050A / JG2050D, JG2050G, JR2020A, JR2020B, JR2020C / JR2020D, JR2020E / JR2020G, JR2020H, T1100A / T1100B, T1700, T1700B / T1700C, T1700I, T2420, T2425A / T2425B / T2425C, T2425CS / T2425DS, T2455A / T2455B, T2455C, T2480A / T2480B, T2481A / T2481B, T2485A / T2485B, T2486A / T2486B, more.


Intermec Printer Service
Intermec printer service that's fast and affordable call (800) 643-2664 and immediatley talk to a service manager right away - not some annoying recording. We are a national repair service company that offer an exceptionally fast repair process. When you call us we will listen to your Intermec printer problems, send you an easy "Schedule Service Now" email (no printing and faxing), and we send you labels for easy shipment. Contact us now to get the best Intermec printer service in the country.
Intermec Printer Maintenance
Intermec printer maintenance at affordable rates call (800) 643-2664 for the best guarantee in the business that will help keep your Intermec printers up and running. We have been in the business since 1982 and have serviced many companies big and small throughout the United States and Canada. We have been given the highest ranking by the Better Business Bureau of an A+ for our Intermec printer maintenance throughout the years. Let our service speak for itself. Contact a company that cares.
Intermec Printers
Intermec printers need service fast call (800) 643-2664 for a dependable company that has certifed technicians and all work backed by a 60 day guarantee. If you send your printer to our Flat-Rate No-Risk Depot Center, you'll see why so many people use our service. Flat-Rate means that no matter how much time and labor is needed to repair your printer - you don't pay any extra. Our No-Risk on the repair of your Intermec printers means if they are unrepairable, you don't pay for the repair. What do you have to loose! Contact us today.

Call (800) 643-2664 for service now!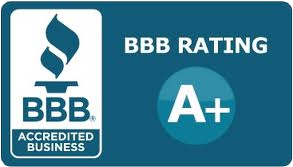 ---
Here's What People Are Saying..


"I had such a good experience with your company when you
fixed my Intermec printer last November, I look forward to using your service the next time my Intermec printer breaks down! I have you on file and I will call MIDCOM the next time I have a need."

Manager of Information Systems
Food Manafacturer located in Newark, NJ
Park





"Your Depot Repair Program has made Intermec printer repair hassle free. In the past we would ship out our Intermec printers and wait weeks for them to come back. Now, I call MIDCOM and easily ship my Intermec printers to your depot center and get them back fast. I really love the "NO FEE" Guarantee depot service. Please let yore engineers know we appreciate the quality of their work and fast turn-around time"

MIS Manager of a company
that distributes goods to over
6,000 retails every week.
Park
---
A Message From Our
General Manager

---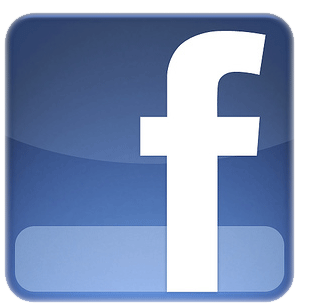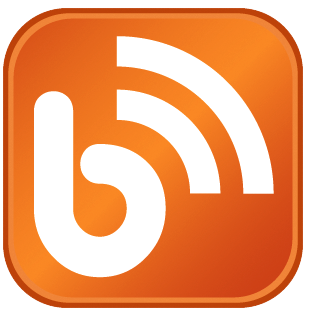 ---
Advertising