---
Intermec Printer Maintenance Contracts
Thermal Label, Barcode & Mobile Printers

Save big with an Intermec Medallion Service Plan! Don't pay the high prices of an individual service call that Intermec will charge if you don't have an Intermec printer maintenance plan.
Intermec Medallion Service Plan
Intermec Medallion Service Plan offers two great options:
Intermec Silver 2-Day Depot Service Plan
Average depot repair costs:

Flat Rate = $625.00
Turn Around Time = 15 business days (approximately 1 month)
Shipping = Paid by customer both ways
$$$ Plus Parts

With the plan:

Unlimited service calls per serial number
Fast turn around time (2 business days from day received)
Parts are covered (excluding consumables and add on options)
Free return ground shipping

Intermec Gold On-Site Service Plan Average on-site repair costs:

$170.00/hr travel (each way)
$0.59 per mile (each way)
$170.00/hr labor (2 hour minimum)
Response time = best effort
$$$ Plus Parts

With the plan:

Travel = Included in plan
Mile Charge = None
Labor = Included in plan
Response time = by 2nd business day (next day Platinum Plan is available)
Parts Included (excluding consumables)
---
---
Intermec thermal label, barcode scanners and data terminal models we repair
2481, 6400, 9430, 9440, 9445, 2410A, 2415A, 2430A, 2435A, 2475A, 5055A / 5055B, 600A, 6220A, 6400A / 6400B / 6400C, 710A, 720A, 730A / 730B, 740A / 740B, 741A / 741B / 741D , 741G, 750A / 750B, 751A / 751B / 751G / 751H, 760A / 760B, 761A / 761B, 9430E, 9440A / 9440B / 9440C, 9440D / 9440E, 9440N / 9440T, 9445A / 9445C, 9445D / 9445E, 9450B, CK30AA / CK30AB / CK30AC, CK30BA / CK30BB / CK30BC, CK30CA / CK30CB, CK31CA / CK31CB, CK61A / CK61B / CK61G, CK61ex, CN2A / CN2B / CN2G, CV60, J2010, J2010A / J2010B, J2010C /, J2010D, J2020, J2020A / J2020B, J2020C / J2020D, J2050A / J2050D, JBD2020A / JBD2020B, JG2010D / JG2010E, JG2020A / JG2020D, JG2020E, JG2050A / JG2050D, JG2050G, JR2020A, JR2020B, JR2020C / JR2020D, JR2020E / JR2020G, JR2020H, T1100A / T1100B, T1700, T1700B / T1700C, T1700I, T2420, T2425A / T2425B / T2425C, T2425CS / T2425DS, T2455A / T2455B, T2455C, T2480A / T2480B, T2481A / T2481B, T2485A / T2485B, T2486A / T2486B, more.

Whatever Intermec product you have you will save a lot of money by having the protection of having one of the Intermec printer maintenance contracts (Intermec Medallion Service Plan). Call us today and let one of our knowledgeable contract specialists tell you all about the saving you will get when you have the plan.

You wouldn't go without car insurance, home insurance, medical insurance, etc. because the cost you would have to pay if you got into a car accident, house burned down or unforseen health problems occured would be devastating. That's what an Intermec Printer Maintenance Plan (Intermec Medallion Service Plan) can do for you! Get protected at low annual costs that will keep you Intermec printer up and running so you don't have to break your budget when service is needed. Call today and let us tell you all about the benefits of having one of our Intermec Printer Maintenance Contracts (Intermec Medallion Service Plans) today.

Call (800) 643-2664 for service now!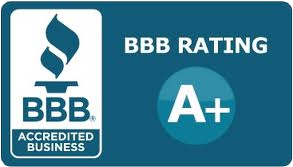 ---
Here's What People Are Saying..


"I had such a good experience with your company when you
fixed my Intermec printer last November, I look forward to using your service the next time my Intermec printer breaks down! I have you on file and I will call MIDCOM the next time I have a need."

Manager of Information Systems
Food Manafacturer located in Newark, NJ
Park





"Your Depot Repair Program has made Intermec printer repair hassle free. In the past we would ship out our Intermec printers and wait weeks for them to come back. Now, I call MIDCOM and easily ship my Intermec printers to your depot center and get them back fast. I really love the "NO FEE" Guarantee depot service. Please let yore engineers know we appreciate the quality of their work and fast turn-around time"

MIS Manager of a company
that distributes goods to over
6,000 retails every week.
Park
---
A Message From Our
General Manager

---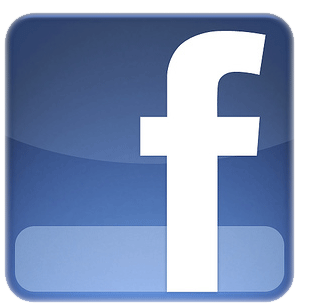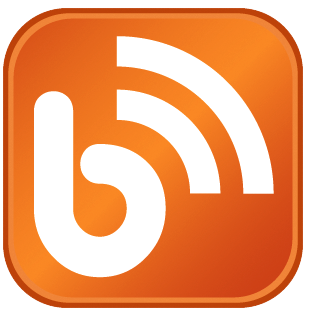 ---
Advertising